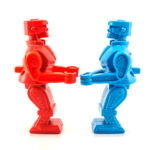 Vin Diesel will star in a live-action adaptation based on Mattel's classic Rock 'Em Sock 'Em Robots game.
Mattel Films has announced it's developing a movie based on the company's iconic Rock 'Em Sock 'Em Robots tabletop game.
The film will be produced with Universal Pictures and Diesel's production company, One Race Films.
What we know so far? he action-adventure film will follow "a father and son who form an unlikely bond with an advanced war machine."
In a statement Diesel explained what appealed to him about the project. "To take the classic Rock 'Em Sock 'Em game, with Mattel as my partner, and align it with the kind of world building, franchise making success we have had with Universal, is truly exciting," he said.
Vin Diesel will play a father who, along with his son, bonds with a robot in a film adaptation of the classic toy Rock 'Em Sock 'Em Robots. Link in bio for more. https://t.co/nSUlM338cK pic.twitter.com/kcaeUtlbOw

— IGN (@IGN) April 20, 2021
Kevin McKeon will be leading the project, alongside One Race Films' Samantha Vincent (The Fast and the Furious franchise) and serving as a producer. Ryan Engle (Rampage, The Commuter) wrote the screenplay.
"We are proud to bring this iconic piece of Mattel IP to life on the big screen with our tremendously talented partners Vin Diesel, One Race Films and Universal," said Robbie Brenner, executive producer of Mattel Films. "Our rich library of franchises continues to yield compelling stories and we look forward to creating what is sure to be a thrilling action adventure for the whole family to enjoy with Rock 'Em Sock 'Em Robots."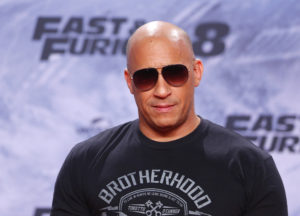 This should be interesting.
Photo | iStock