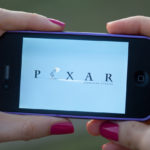 The maters of computer animation decided to give us fans a tutorial.
Watch Pixar animator show how we can make a traditional flipbook below.
Animator Cody Lyon walks us through the process of drawing a flipbook animation with takeaways from the studio's most recent release Soul, 22. yon shows how to easily make it seem as though 22 is jumping.
We may not be at 'Toy Story' status with this one but we're a step closer.
Photo| iStock