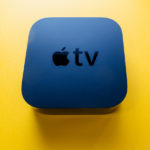 Apple is set to honor the history of Schulz and Peanuts in the upcoming documentary Who Are You, Charlie Brown?
According to Deadline, the special is set to air on Apple TV+ on June 25. Who Are You, Charlie Brown? will include interviews from cartoonists, friends, and Peanuts fans to honor Schulz and his famous creation.
Lupita Nyong'o will narrate throughout; plus, the documentary will include several big names like Drew Barrymore, Al Roker, Noah Schnapp, and Jean Schulz, the widow of Charles Schulz. There will also be a new story with none other than Charlie Brown himself going on a new adventure.
Photo| iStock