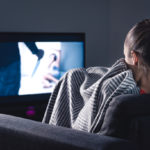 Discovery+ said that 'Curse of the Chippendales,' its four-part true-crime drama docuseries, is set to premiere on September 24.
According to Deadline, the project, from Oscar- and Emmy-winning filmmakers Simon and Jonathan Chinn via Lightbox, unravels the dark side of the 1980s all-male striptease dance troupe founded by Steve Banerjee. On the crime side, it tackles the murder-suicide of Playboy Playmate of the Month and actress Dorothy Stratton and her estranged husband Paul Snider, as well as the murder of Emmy-winning producer Nick De Noia orchestrated by Banerjee.
But it also highlights what being part of the wild shows was really like from the point of view of the dancers and their throngs of female fans.
Below you can watch the latest clip from the new Discovery+ series "Curse of the Chippendales," featuring former Chippendales dancer Roger Menache and the group's former lawyer, Bruce Nahin.
The dark side of Chippendales. Will you be tuning in?
Photo| iStock