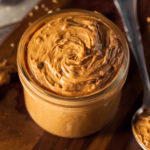 Parking tickets on a college campus are the worst! From permit-only violations to parking "after hours" in the wrong section.
New Mexico State University is giving its student body a break this week, and is offering to waive the cost of some parking citations this week in exchange for several jars of peanut butter. According to the NMSU Parking website, from Monday, November 29 through Friday, December 3, anyone who's received a "No Current Permit" ticket can pay the fine by taking at least 80 ounces of peanut butter to the University's Parking office.
Those donations will be given directly to Aggie Cupboard, a food pantry that provides free food assistance to the NMSU community, including students, faculty, and staff on the University campus, as well as those at the adjacent Doña Ana Community College. "It means a lot to the Aggie Cupboard," Amanda Nunez, a program specialist for the organization, said. "We function mainly off donations, so to see that a department is willing to give rather than take is very humbling. It is a form of paying it forward."
Although the parking website doesn't list the fine for "No Current Permit" citations, they do expect students to fork over $35 in fines and administration charges for "No permit displayed or wrong zone," and for "All other parking violations not stipulated." If that's the going rate for "No Current Permit," then the peanut butter thing is kind of a deal; the Albertsons website lists a 40-ounce jar of Skippy Creamy Peanut Butter for $6.99, so picking up two saves a few bucks, and it also helps the local community.
Should this be a continued thing? Payments via non-perishables.
Photo| iStock