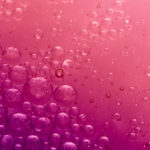 Fans of Mountain Spark, Mountain Dew has now launched a sugar-free version of the popular raspberry lemonade flavor.
Now available nationwide, Mountain Dew Spark Zero Sugar is just the latest release that addresses the growing consumer demand for more zero sugar offerings. Mountain Dew Spark was released a year ago and quickly became a fan favorite with selling out with each restock.
"Each time we released Mountain Dew Spark, Dew Nation's enthusiasm was off the charts. Some people traveled significant distances just to get a taste," says Pat O'Toole, vice president, marketing, Mountain Dew. "Now fans everywhere can get a taste of Mountain Dew Spark. We are pleased to bring it to shelves nationwide, and also introduce a brand new zero-sugar beverage with the same bold flavor."
New MTN DEW SPARK Zero Sugar Raspberry Lemonade Soda Coming Soon https://t.co/bXc9ik7CrW

— Hip2Save (@Hip2Save) January 4, 2022
Sounds legit!
Photo| iStock